Testing Inspections and Electrical Reports in Warrington, Cheshire and the North West of England
At J&k Electrical we carry out all types of electrical safety testing to current IEE wiring regulations. Certificates are issued after every inspection and are accompanied by a written report detailing the state of your installation and any faults found. A quotation for any remedial works will also be provided with the report for your consideration.


All of our engineers have the latest 17th edition wiring regulations test and inspection certification, and use fully calibrated multifunctional testers.

Should you require any further information on our electrical testing services, please give us a call or email us today.

The frequency of inspection and testing is dependent on the age and condition of the installation being tested.
Fixed Installation Testing
This test outlines any defects that may prove to be a safety hazard on the electrical wiring of a property.

Fixed installation tests are necessary because all electrical installations can sustain damage over time due to factors such as wear and tear, corrosion or excessive electrical loading.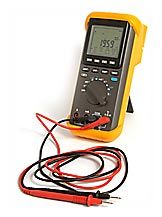 Portable Appliance Testing or PAT testing
PAT testing or portable appliance testing is an important part of any health and safety policy. It is a form of electrical safety testing carried out annually to establish how safe your day-to-day electrical appliances are. This can be anything from a vacuum cleaner, kettle or computer in your home or workplace. Please give us a call or send an email for PAT Testing
Homebuyers Periodic Inspection Report
This report takes the form of a fixed installation test, in which the electrical wiring on the property you wish to purchase is tested for any defects. We would definitely recommend all homebuyers get a qualified electrician to conduct a periodic inspections report before buying a new home in Warrington It could potentially save you from getting seriously hurt due to an unsafe electrical installation, and a really large bill to get the problems rectified.
Landlord Electrical Safety Certificate
Owners of buildings have a duty of care to its users, so it's a landlord's responsibility to ensure the electrical installation is safe when a new tenancy begins, and is maintained in a safe condition throughout that tenancy. It is recommended to get a portable appliance test carried out every year, and a periodic inspection report every 5 years if there are no alterations/additions to the electrical installation.

We can contact tenants, or collect keys from letting agents to gain access on your behalf. We provide a special rate for landlords if you are getting tests carried out on more than one property.
Electrical Installation Condition Report
The new Electrical Installation Condition Report (EICR) has now replaced the previous Periodic Inspection Reports (PIR). Please give us a call for our new EICR prices.
Call for a Free Quote
So, for a free quote on any of our domestic, commercial and industrial electrical services make sure you call today to speak to a member of our team. Alternatively you can send a message via the 'Contact Us' page and we will get back to you as soon as possible.